how to be successful in the class

When being successful in Mr.Brocks class, it's important to care about what grade you get and what you do in the class. Working extremely hard can cause you to be a good student and also get good grades. When preparing for the unit tests and chapter tests, make good flash cards and also watch some of the crash course videos. Understanding the texts/content can get you a better grade instead of remembering and forgetting it later because all the information leads to success during the AP exam. It is necessary to study every chance you can get, it will only benefit you and help you to get a higher grade and earn $2,500 dollars for college.

Powered by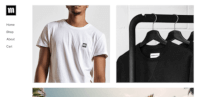 Create your own unique website with customizable templates.