what to expect in AP gopo
There is many things to expect from the class but A LOT of homework is one. A lot of the reading being done at night for homework will help to understand more than to just here the lectures. There will be a speech you must write and perform in front of the class on previous things that happened in the government or nation. The class is fairly easy, as long as you do your homework and everything that is assigned. when working on flash cards and retake essays, Mr.Brock is really good with answering questions by email or before and after schools.

Powered by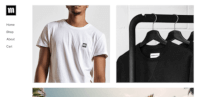 Create your own unique website with customizable templates.